The Secret of Hanging Rock
Like many other landmarks in Australia, Hanging Rock had been a sacred ceremonial site for Aboriginals, and thus it carried with it a theme of mysticism. Australian author Joan Lindsay was inspired by the place, and particularly by the juxtaposition of ancient spiritualism and modern colonial immigrants. Using this theme, she invented and wrote a novel, in only a single month, in which...
LO INVISIBLE Y LA INCERTIDUMBRE →
Watch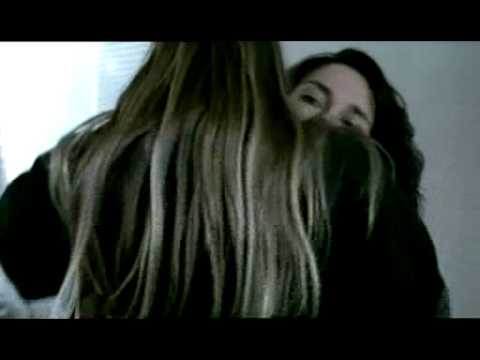 The omnipotence of chaos
"No estaba escrito que la ecología fuera un...
La especie humana se las apañará. Nadie piensa que vaya a desaparecer, ¿pero la civilización? No se sabe lo que es una Tierra a seis u ocho grados, no lo hemos conocido. Hay que remontarse centenares de millones de años. El problema no se abordaba con la misma urgencia cuando escribí el libro en 1999, se hablaba aún de las generaciones futuras. Ahora hablamos de nuestros hijos. No hay una sola...
Watch
THE SINKHOLES // a film by Antoine Barraud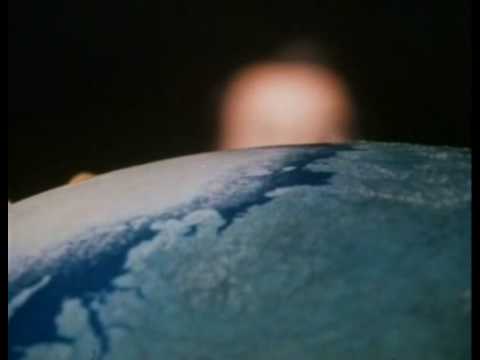 Sommnium
Somnium (Latin for "The Dream") is a fantasy written between 1620 and 1630, in Latin, by Johannes Kepler. In the narrative, a student of  TychoBrahe is transported to the Moon by occult forces. It presents a detailed imaginative description of how the earth might look when viewed from the moon, and is considered the first serious scientific treatise on lunar astronomy. More, here
As a result, metaphysical problems are revealed always to have been genuine problems, since they do admit of a solution. But their resolution depends on one precise and highly constraining condition- that we begin to understand that in reply to those metaphysical questions that ask why the world is thus and not otherwise, the response "for no reason" is a genuine answer. Instead of...
"Through the intuition of the meaningless sign, I leave the physical world, where everything seems to have a cause, to penetrate the pure semiotic world – where nothing has a reason to be, where nothing has meaning – and where everything, in consequence, breathes eternity." - Quentin Meillassoux, Berlin Lecture
Una nueva cámara astronómica investiga la energía...
Los grandes mapas celestes que se obtendrán "dibujan también la historia del cosmos, como una auténtica máquina del tiempo", señala Enrique Gaztañaga, investigador del CSIC en el ICE. "Podremos comparar el ritmo y la historia de la expansión del universo con el ritmo de crecimiento de sus estructuras, lo que nos permitirá confirmar o refutar el modelo que tenemos sobre el origen del universo y sus...
Into the Cosmos →
Dimensiones y Universos Paralelos →
Strata, a Geophotographic Fiction →
2 tags
Distancing effect
The distancing effect is achieved by the way the "artist never acts as if there were a fourth wall besides the three surrounding him […] The audience can no longer have the illusion of being the unseen spectator at an event which is really taking place." The use of direct audience-address is one way of disrupting stage illusion and generating the distancing effect. In...
Science is Fiction / The Sounds of Science: The... →
ANIMISM
16.03.2012 - 06.05.2012  Opening 15.03.2012 Animism is a multi-faceted exhibition project that addresses the reevaluation of modernity currently taking place along the lines of Bruno Latour's "We Have Never Been Modern". The exhibition's starting point is the artistic-aesthetic process of animation, best known from cartoons and animation films, and examines its relationship with the categorial...
2 tags
"Nobody has ever taken a picture of a black hole,"...
The Event Horizon Telescope is an Earth-sized virtual telescope powerful enough to see all the way to the center of our Milky Way, where a supermassive black hole will allow astrophysicists to put Einstein's General Theory of Relativity to the test. Más
Armonía de las esferas, Un libro de consulta sobre...
Aun sin el beneficio de tan raras experiencias podemos captar la armonía de las esferas a través de las facultades del intelecto, la imaginación y la intuición. Hacerlo expande la mente más allá de la cosmovisión común en que está atrapada la mayor parte de la modernidad: una cosmovisión que refleja las aspiraciones y los miedos de la humanidad en una época en que claramente se agota un ciclo del...
2 tags
2 tags
2 tags
El artista como etnógrafo
Del etnógrafo al archivista. Un encuentro con Hal Foster.
Watch
Nouvelle Science Vague Fiction. Excerpt.
1 tag
2 tags
Eureka!
Eureka (subtitulado Un poema en prosa) es el título de un Ensayo filosófico y cosmológico del escritor romántico estadounidense Edgar Allan Poe, publicado por primera vez en 1848. Como bien reza el subtítulo de la obra, se trata más bien de un "poema en prosa". La obra está dedicada al gran científico alemán de la época Alexander von Humboldt. El origen de "Eureka"...
2 tags
Lo que piensa II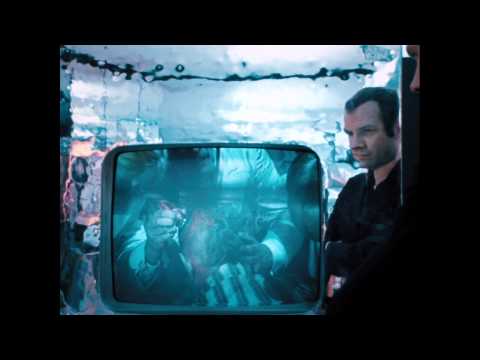 3 tags
Anarqueología
La concepción foucaultiana del poder se caracteriza por los siguientes rasgos: 1)      Las relaciones de poder consisten en conducir conductas estableciendo el campo de acción eventual de los otros. Ejercer el poder es aplicar una fuerza sobre otra menos poderosa para imprimirle una determinada dirección, pero este ejercicio nunca se lleva a cabo sin resistencias, ya que  en esta relación de...
4 tags
2 tags
Watch
El sonido del Universo, Janna Levin. Janna Levin is a Professor of Physics and Astronomy at Barnard College of Columbia University. Her scientific research concerns the Early Universe, Chaos, and Black Holes. Her second book – a novel, "A Madman Dreams of Turing Machines" (Knopf, 2006) – won the PEN/Bingham Fellowship for Writers that "honors an exceptionally talented fiction writer whose...
Enviroment Control and life Support System
Las estaciones espaciales tripuladas son campos demostrativos antropológicos en virtud del hecho de que ser-en-el-mundo de los astronautas sólo es posible como ser en-en-la-estación. La importancia ontológica de esta situación reside en que la estación representa un prototipo de de mundo en mucha mayor medida que cualquier isla terrena, con mayor exactitud: una máquina de inmanencia en la que...
6 tags
Krizna Jama
La gruta de Krizna Jama, en la parte este del lago Cerknica, es una de las cuevas kársticas más conocidas por los espeleólogos. Es especialmente conocida por su cadena de veintidós lagos de agua cristalina, separados por barreras de calcita (carbonato de calcio). La cueva se documentó por primera vez en 1832. Los primeros exploradores encontraron esqueletos de osos que habían habitado la...
6 tags
Lo que piensa
La novela de Lem se centra en la presencia externa inerte del planeta Solaris, de esa "Cosa que piensa" (por usar la expresión de Kant, que encaja perfectamente aquí): la idea de la novela es precisamente que Solaris sigue siendo otro impenetrable incapaz de comunicarse con nosotros; ciertamente nos devuelve nuestras fantasías negadas, pero el Que vuoi? Detrás de este acto permanece enteramente...
5 tags
Atlas Mundaneum*
Dibujos de Paul Otlet. Como señala Jorge Blasco en el ensayo que también se incluye en este libro, el "archivo" es algo que ocurre. Al vivir archivamos y nos archivan. Antes unos pocos controlaban a unos muchos, ahora nos archivamos todos a todos; antes podíamos controlar el relato de una vida, ahora se nos escapa de las manos. Somos parte de una maquinaria de control y poder a la que...
4 tags
Conocimiento científico, imágenes de la ciencia:...
Nuestros sentidos evolucionaron en un entorno que fue percibido como algo para ser comprendido y recordado en forma de imagen. La capacidad de respuesta ante las diversas propiedades de dicho entorno fue engendrada a través de generaciones de supervivientes que descubrieron que estaban inclinados a actuar de maneras más seguras y perdurables que las del señor y la señora Promedio. Gracias a estos...
4 tags
Arqueología /// Historiografía
Los tiempos no se calcaban ya sobre la transmisión académica sino que se expresaban por obsesiones, "supervivencias", remanencias, reapariciones de las formas. Es decir, por no-saberes, por impensados, por inconscientes del tiempo. (…) Pero Warburg, como de costumbre, no cesó de poner en movimiento, de desplazar, sus propios modelos teóricos: apenas acaba de verterse el paradigma geológico...
2 tags
Imaginar el futuro
Lo que se cuestiona es la relación con el pasado, y el sentimiento de que cualquier otro momento del pasado habría servido de igual modo. La sensación de que en este momento determinado de la historia es, por necesidad orgánica, precursor del presente, se ha desvanecido en el pluralismo del museo imaginario, la multitud y la interminable variedad de formas cultural y temporalmente distintas, todas...
6 tags
Welt am Draht
Simulacron III (1964)  por Daniel F.Galouye, es una novela de ciencia ficción estadounidense en la que se plantea una primera descripción literaria de la realidad virtual.  Aunque la concepción de la realidad virtual y el ciberespacio se puede localizar ya en los años sesenta, su tecnología no se volvió accesible sino hasta finales de los ochenta. Daniel F. Galouye propuso una de las ideas clave...
The history of science fiction
3 tags
Some of Janna Levin´s Scientific Research
Black holes may be heard but not seen. As the death state of a star, black holes emit no light. They are dark against the dark sky. But like mallets on a drum, black holes can ring out a song on space itself in the form of gravitational waves. Monumental Earth-based detectors such as LIGO and the planned space-based mission LISA aim to record the songs from space for the first time thereby...
Apuntes de Solarística
Ars sonora - Apuntes de Solarística - 14/03/09
2 tags
El último de los finales de este mundo.
El último de los finales de este mundo –el fin de sus finales- tendrá lugar dentro de 7.590 millones de años y ya no será producto de variantes o de ajustes en el guión de su historia. Ya no habrá nadie para encargarse de esas cuestiones. O al menos eso espero. Espero no estar todavía aquí, esperando. Espero que para entonces mi operador ya haya exhalado su último aliento –fin de la programación-...
la voz de Molly